Policy Documents
Ógra Fianna Fáil Policy Documents 2013
Seanad Reform Document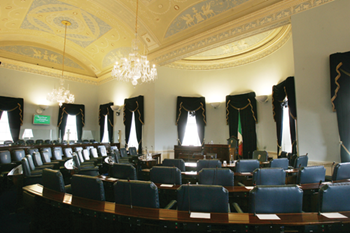 Ógra Fianna Fáil has launched its proposals for the reform of Seanad Éireann. The proposals oppose abolishing the second chamber and instead call for a reformed electoral system that would allow all citizens to vote and choose Senators in future. They would also give the Seanad a more defined role through scrutiny of European Union legislation and the power to cross-examine nominees to state bodies and the judiciary.
You can read this policy document here.
Organ Donation Policy Document

Ógra Fianna Fáil launched its policy on organ donation on Wednesday 3rd April 2013. The policy was timed to coincide with Organ Donor Awareness Week and aims to increase the number of organ donors in Ireland as well as awareness of the issue.
You can read the policy document here.